When Instagram Becomes a Virtual City – Retrogeist Talks with designer Nick Dehadray
Nick Dehadray is a man of many talents. In real life, he is a fashion technologist/multidisciplinary designer, which basically means he is involved in interesting fashion and media projects. On Instagram he is known as the_hard_drive, and there he posts his more impressive designs, which are mostly inspired by 80s themes.
Nick also holds some fascinating ideas on what the future of digital media holds for us, and he was kind enough to share his thoughts with us.
Tell us a bit about yourself. Who are you? Where are you from? What's your day job?
Hi! I'm Nick Dehadray from London, UK or the_hard_drive on Instagram. In real life, I'm involved in a lot of projects centered around fashion and media. Virtual catwalks, 3D designed clothing, content creation for brands, virtual showrooms, avatars, virtual LED studio spaces, motion design, AR/VR all kinds of high jinks involving technology!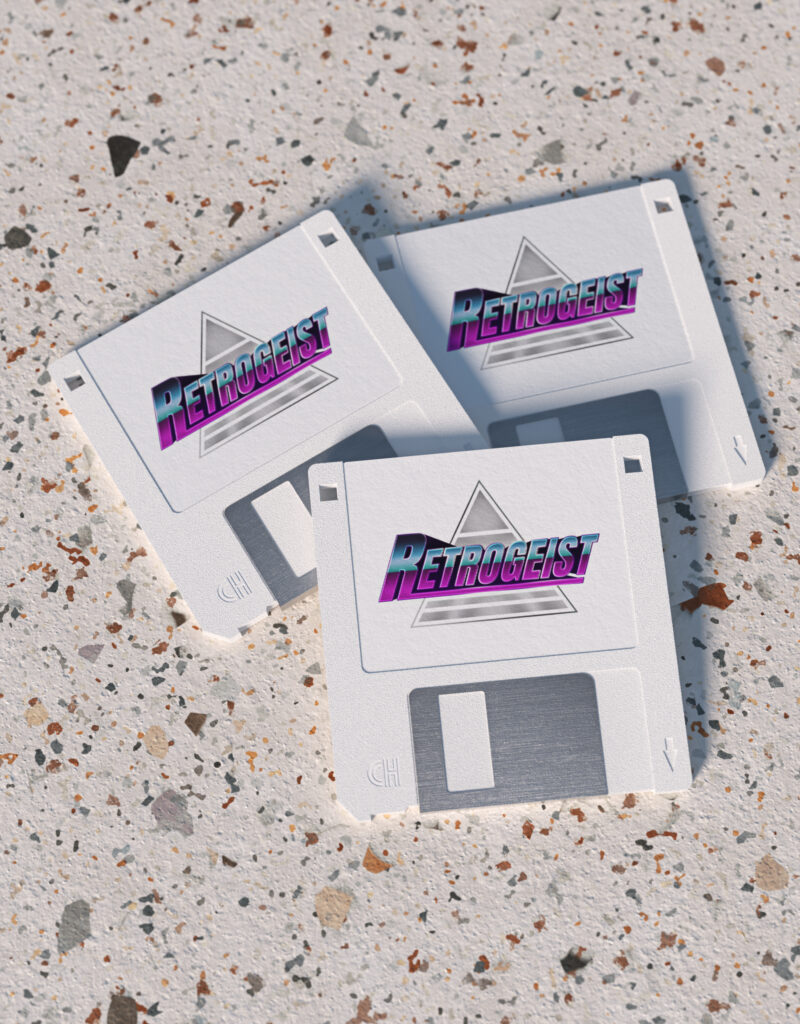 How do you come up with design ideas? Who are your influencers?
I don't have a specific style so ideas come from anywhere, mainly exploring dark corners of the internet at 4 am when I can't sleep. I like a lot of '80s and '90s illustration and style, so I love combining that feel with something more modern – like the Apple Watch. There's a lot of 80's style airbrushed illustration I like but can never find the names of the artists. But also ideas can come from using new types of software and technology. I'm experimenting with Unreal Engine at the moment – it's pretty amazing.
What's your favorite design you made?
The arcade scene was my favourite. It was a big scene and took a while to get right. We had to make the clothing and all the accessories – I collaborated with people on that one. I love collaboration. It was definitely a 3D world I would like to be in. Also, I was working on a Mac for that scene – little tip for anyone wanting to get into 3D design – don't use a Mac.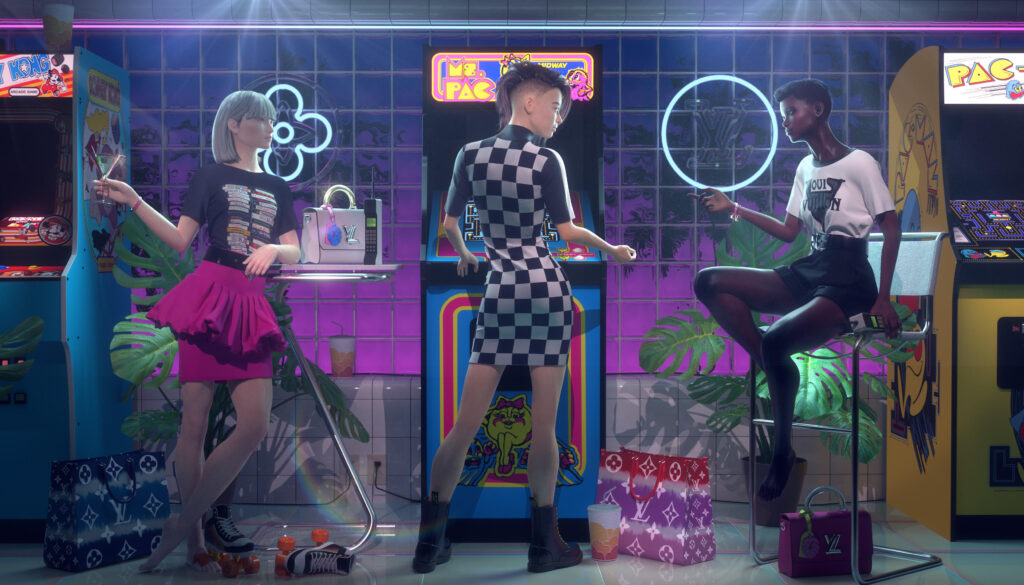 What about the 80s and 90s gets you inspired?
The '80s were just a golden age for music, style, technology, cinema and gaming. Power ballads, Prince, David Bowie, Freddy Mercury, Indiana Jones, the Walkman, mixtapes, MTV, Wayfarers, shopping malls, Ferris Bueller, Atari, Gordon Gecko, Arcades, BMX, Scarface, Flock of Seagulls hairstyles, and the Coca Cola yoyo. What's not to like?! So much new technology emerged in the '80s, so many possibilities I think that feels similar to life now.
Do you think 80s and 90s themed art and IG accounts will still be popular 10-20 years from now?
Twenty years from now, I think Instagram will be retro and nostalgic itself. More immersive social media platforms will emerge. Virtual spaces catering to all kinds of different sub-cultures filled with virtual avatars. But the '80s will still be going strong. By then it will be a virtual world you can visit. San Junipero! Retrogeist could be a virtual city – now that's a place I want to live in. Can I give you a down payment on a condo? Something overlooking the beach, near a Blockbuster – its permanently about 7/8pm and you can hear T'pau playing from a nearby bar.
80s or 90s?
80s
Favorite 80s movie?
That's so hard to narrow it down to 1! Bladerunner, Raiders of the Lost Ark and Back to the Future. You know, but then there's The Thing, Hellraiser, Ferris Bueller……..
Favorite 90s movie?
Dazed and Confused, Batman and Reservoir Dogs
Favorite 80s singer/band?
Dude that's not fair. I've got a yacht rock list as big as a phone directory. I am listening to the Bangles right now – so I'll go with them. Susanna Hoffs was a real babe.
Favorite 90s singer/band?
Beasties
Favorite IG / Twitter accounts?
There are so many more – especially young fashion designers using 3D.
Twitter sucks.