This is How You Looked in the 80s and 90s
A few days ago I asked the Retrogeist readers to send over funny or interesting photos of themselves from the 80s and 90s. Some of them dug into their old photo albums or just scrolled down their Instagram page, and came back with really great findings!
Thanks everyone for taking a part in this project!
---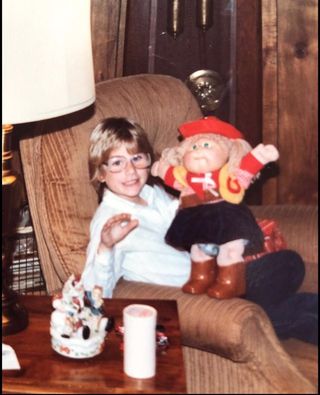 "So I wanted a Cabbage Patch kid so bad in the 80s and my mother was out prowling Toys R Us all over Georgia to make my dreams come true. I remember I came home from school and the phone rang, it was Toys R Us, and they informed me that a shipment had come in but I had to come that night because they wouldn't hold them for very long. I was so excited to tell my mom. My parents took me to get my doll that night. Her name was Hildegard Gloria. I did the whole adoption oath and everything. Then we ate at Red Lobster and they got a high chair for my doll. It was a great day.
---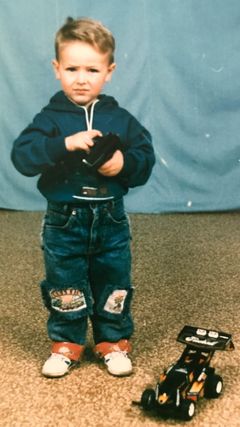 "The only backstory I have is that it a pic of me with my rc car, and it was taken in Bulgaria in the early 90s."
---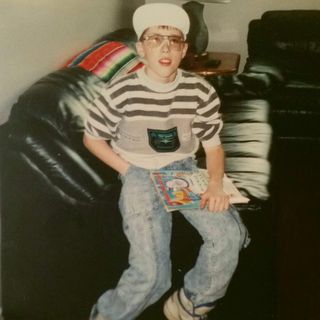 "I was the oldest kid at some party at my aunt and uncle's (Easter I think) so what else to do but brush on some hot gaming tips?"
---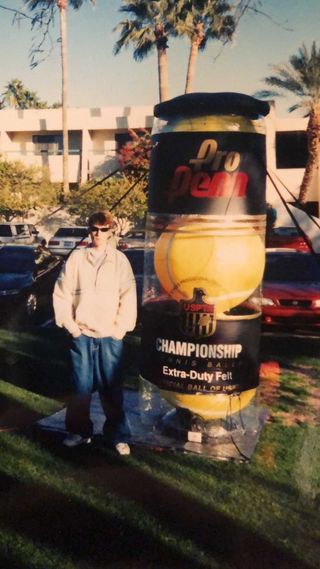 "Fiesta Bowl tennis tournament 1996. I travelled from Toronto to Arizona to play in it. It was 100 degrees and clearly I didn't pack for the heat. But if I stood really still and didn't smile I could avoid sweating too much. Also, I need to dress this way to show all the other kids I was more committed to raving then they were lol!"
---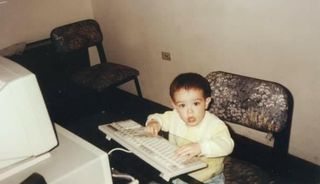 "That was in Argentina in 1990, at my parents house, trying to play games on my dad's new XT with 1mb of ram!"
---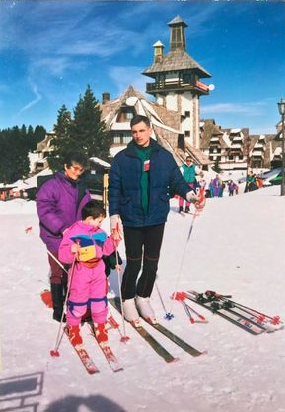 "That's me, my father and grandmother!"
---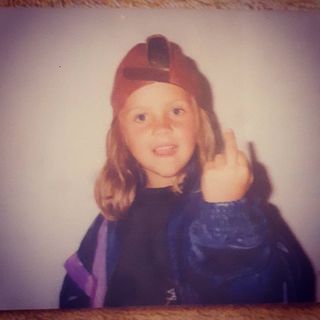 "The cap I'm wearing at the photo was my favorite. It was a leather cap by DIESEL my father bought for me during summer holidays. But back home in Berlin our dog (Rottweiler) ate it."
---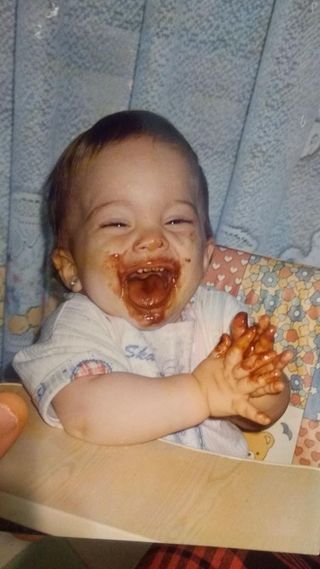 "That's me! 1995 I'm still a hot mess!"