The Nostalgia Room We All Want and vhs_toys Made
We all like the 80s and 90s. That's a no brainer. Listening to our favorite music from those years, re-watching some beloved movie for the gazillion time, and going over some related photos on one of the many 80s and 90s IG pages. All these make us happy and content. A digital immersion in good ol' memories.
But here's someone who has taken this feeling a step further, turning digital immersion into a physical one. Marz Farria, aka vhs_toys, surrounds himself with numerous pieces of the 80s and 90s in his nostalgia room, and shares some awesome photos of them all on his IG page.
So tell us a bit about the legend behind vhs_toys.
Hi! My name is Marz Farria, I'm from Brazil (currently in the US ). I'm 40 years old and I work in the kitchen, having been a cook for over 15 years (with passion).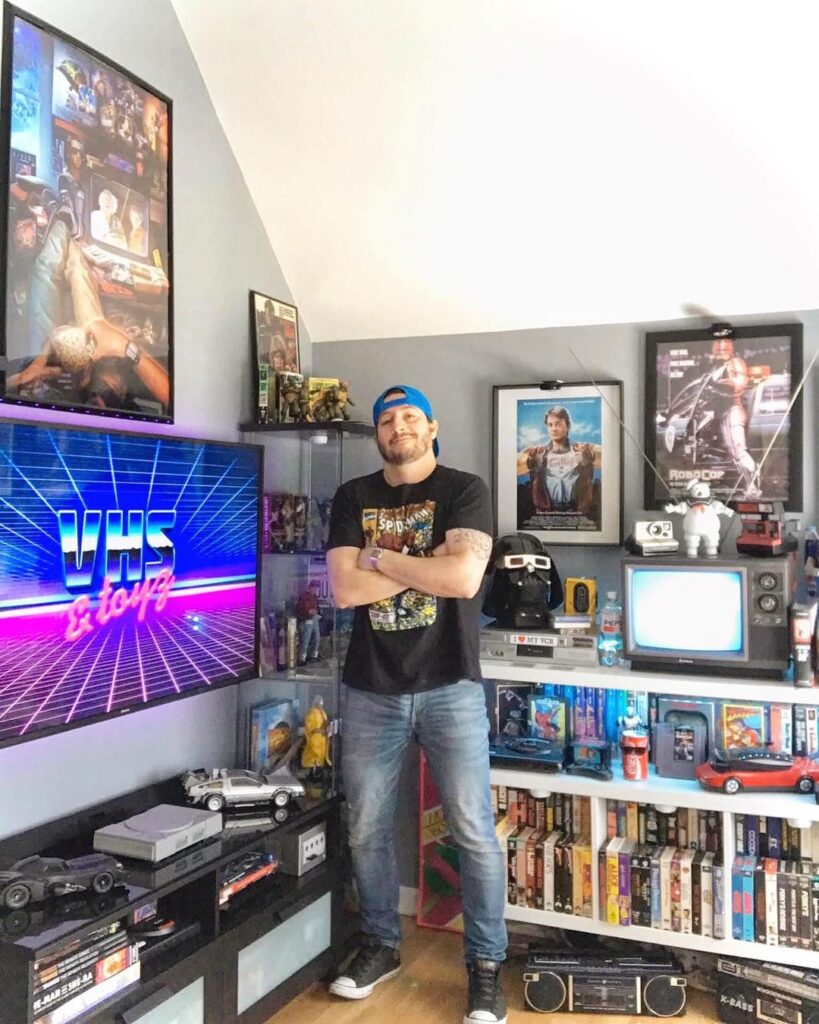 How did you come up with the concept for your nostalgia room?
I had a bunch of old cameras, action figures and some vintage electronics. One day my neighbor that was like a grandpa to me, gave me his old 1987 Samsung tv. That was it ! After that I knew I needed a VCR, and the tapes just started to appear everywhere.
How many items do you think you have?
Good Question LOL! I never counted. For some reason, I think for me is more of the pleasure of collecting and not the quantity.
What are some of your favorite items or toys?
Gosh, I have so many. I think this corner has almost all the items that I treasure the most: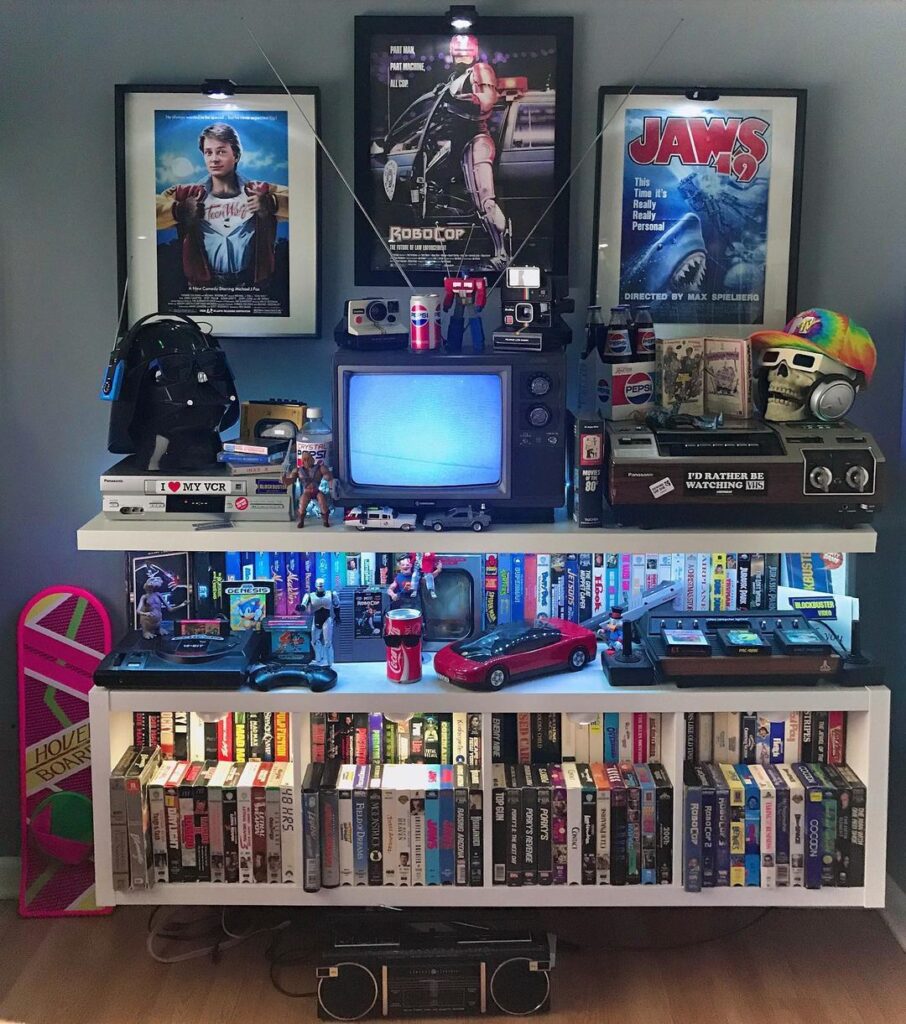 How did you get all your stuff?
Goodwill, yard sales, eBay, but mostly at Thrift shops.
And do you plan to sell any of them in the future?
Not at the Moment. I have sold some VHS
What do your friends think of your 80s / 90s love affair? 
They think is funny! Some of them got used to the idea of me wearing my Walkman at work. They know about it and they respect me.
Do you think the 80s / 90s fascination will still be around 20 years from now?
For sure. I think the 80s and the 90s were a remarkable time. Some the younger generation is already into as I am!
80s or 90s?
Both. I was born in 1980, and lived throughout the 90s in my uncle's video store. Grandpa had an arcade shop and being the only kid in the 80s with my teen cousins, I got to enjoy some of the 80s energy. They used to take me every place since I was 5. I even got to be a mascot of a rollerball team in 87 back in Brazil!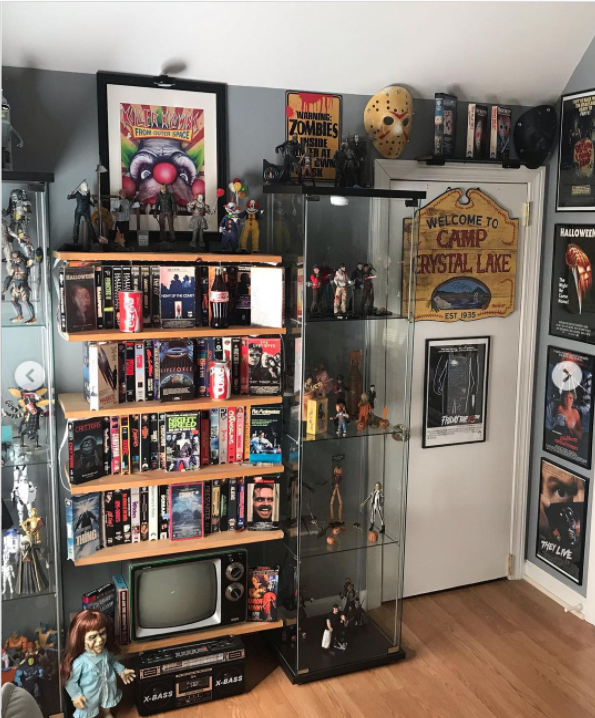 Thanks, vhs_toys!