The Modern DeLorean, a project by Angel Guerra
There aren't many movies where one of the stars is not human, or even sentient. But the Back to the Future series is anything but ordinary movies. Along Marty, Doc, and other Hill Valley residents, the DeLorean has its own charismatic presence and crucial role to play. We were all impressed as kids – and adults – seeing the time machine / car with its gullwing doors and "turbine" rims. But while some us tried building their own time machine and failed (I think?), at least one kid got a totally different idea.
Angel Guerra is a 38 year old car designer, who's fasciation with the ionic vehicle led him on this fascinating career path.
So Angel, tell us a bit about yourself.
I'm Angel, from Seville, Spain, and since 2008 I've been working as a car designer in many brands (five years in Rimac Automobili, the most recent one).
How has Back to the Future affected your life?
I do not exactly remember how old I was when I watched for the first time Back to the Future, maybe 6, 7 years old? But I can tell you that almost forty years ago, that car and that movie overclocked my mindset forever. Ever since that car rolled down the ramp of the truck in "Back to the future" I knew that I will be a car designer.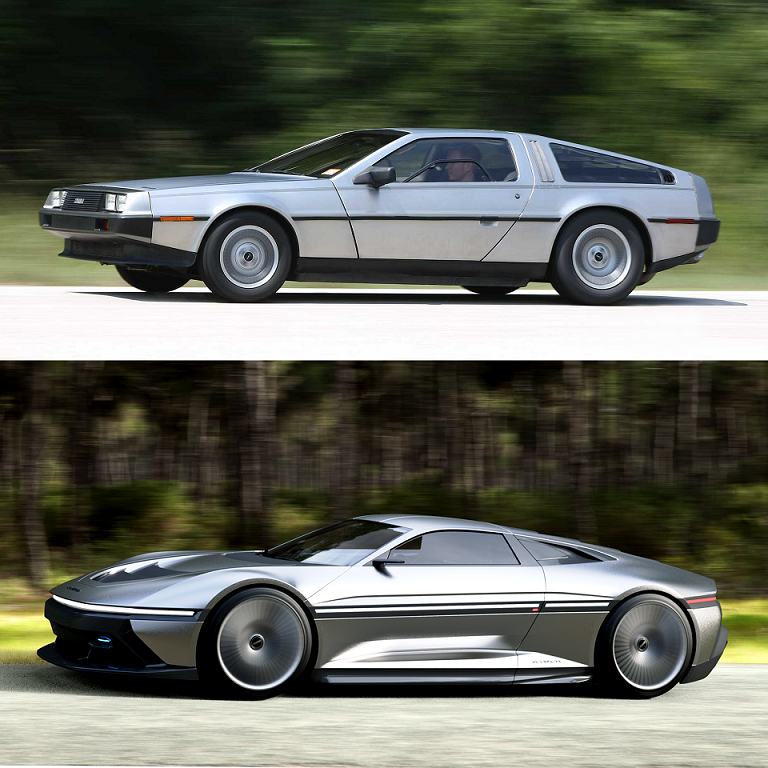 What's your modern DeLorean project all about?
I completed this project in just two weeks, during my free time, and the reason behind it all was that I have failed to see any good proposal in recent years for a new, modern DeLorean, meanwhile the original car and the movie are still present in the collective memory of several generations.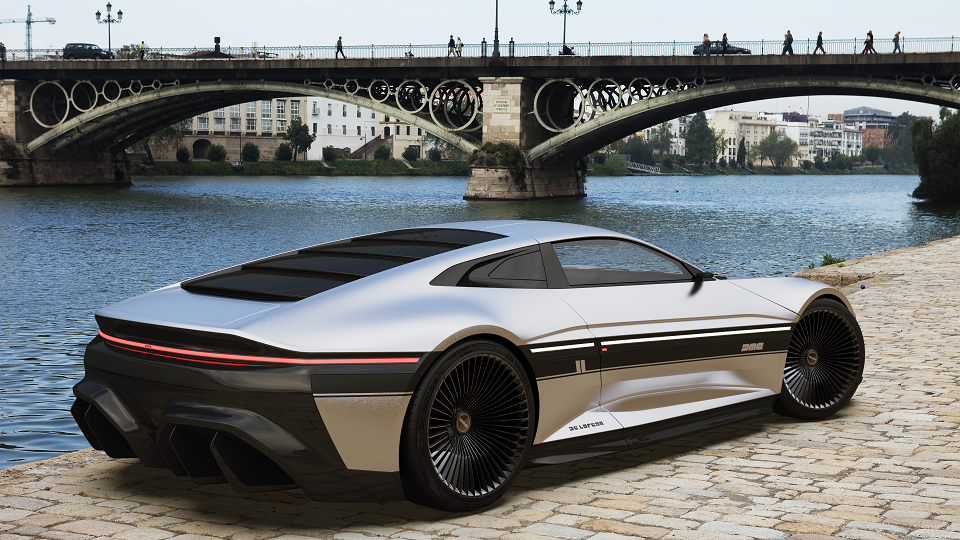 I have been thinking that with a new proposal I could start a movement to bring this idea to the fore and maybe have a new, modern DeLorean and a new movie for the 40th anniversary of both; DeLorean (1981), Back to the future (1985).
Of course, this project is not related to either the DeLorean Motor Company brand or the movie Back to the Future, this is just a design tribute without any commercial activity.
Tell us a bit about the process of designing a car that's inspired by another car. What do you need to consider?
First, I have to say that this is not a professional work because of design quality and details, as I mentioned before it was modelled in one week and rendered the next one. But yes, there is a small process and inspiration behind.
The first question is why the modern DeLorean looks like it is. I have studied the designer (Giorgetto Giuguaro), his design language and his models. But also, another Italian reference from that age as the Lancia Montecarlo (It looks quite similar to the DeLorean, don't you think?).
So, I´ve tried to take the Italian design language from that age and mixed with the German Bauhaus´s rules. I gave the result a modern surface treatment and a minimalist graphic design (all the lights are in one plane) and… "heúreka".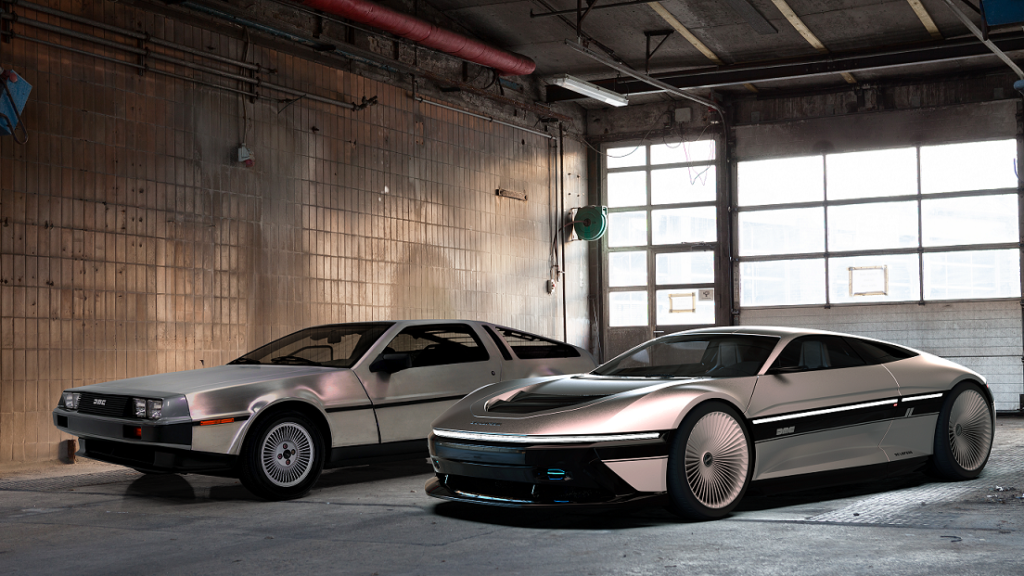 The main problem to create the 2021 modern DeLorean has been that there are forty years between these two models. Cars now are much bigger, just compare a 991 from the end of the seventies with the latest generations. They had to grow in width (2045mm) to make enough room for a current size of sporty rim and tire.
My proposal maybe is a bit far away from the original, but that is what I have tried. It could be easy to put on the front the double square headlamp modules or copy the rear light design…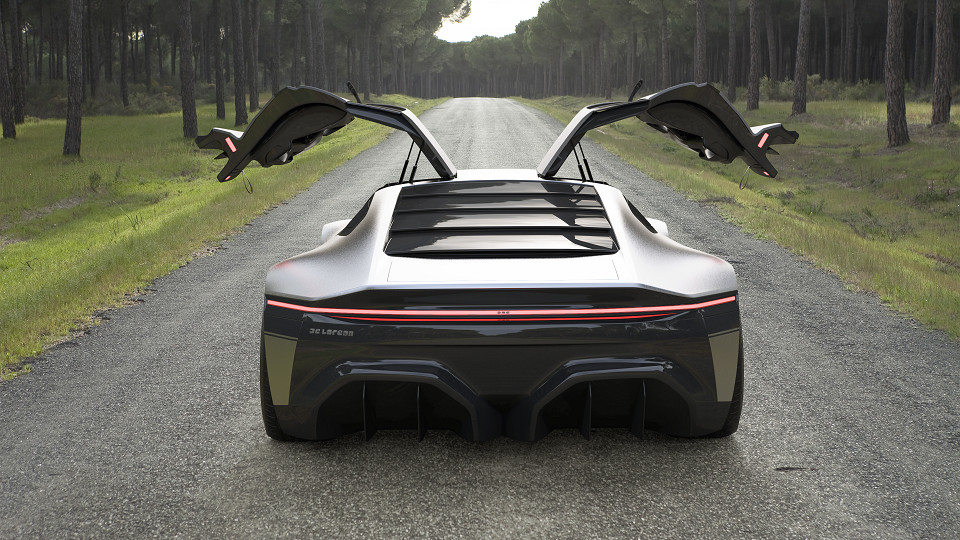 But my idea is to keep it as simple can be. In my proposal you must recognize the DeLorean on the cleanest lines, the timeless design, proportions and the clever way of thinking. Like in cubism or abstract art, it is not there at the first sight, but take your time, analyse it and you will find the essence.
What you can see at the first sight is that I have tried to keep from the original DeLorean a low dynamic roof profile, but cut by a straight ray of led, this defines the proportions of the side view.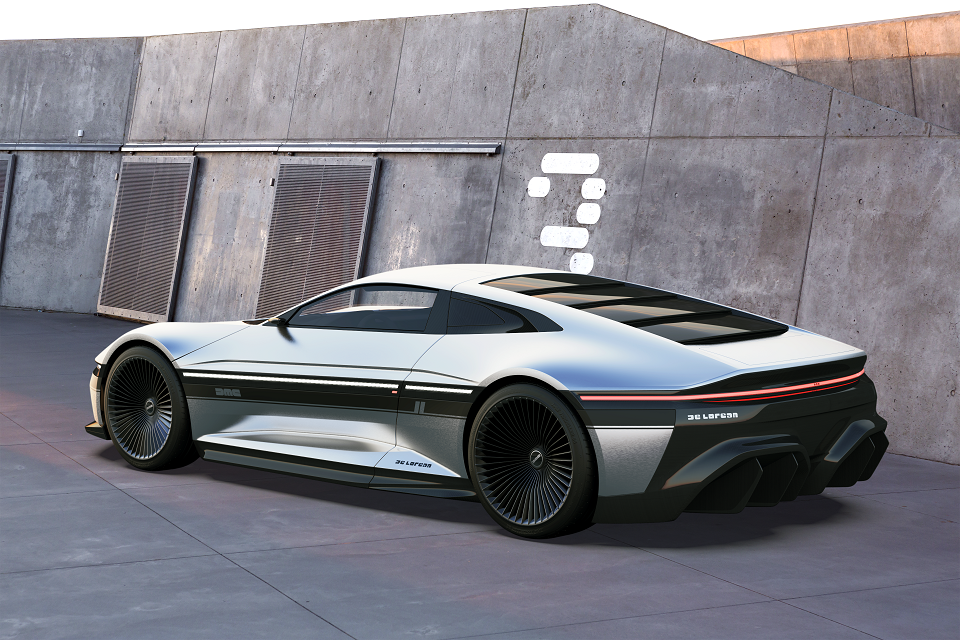 On the front and rear parts, the straight led stripe still runs to make a continuous light cut around the car. This language allows these two functional areas to carry on speaking to each other.
The obvious things as: The gullwing doors, the stainless steel body, the rear trunk blades, the "turbine" rims, the black side stripe, openings and many other parts directly remind us of the original piece of art from Giorgetto Giugiaro. These redesigned elements must always be on a DeLorean.
Have you ever driven a DeLorean? If so, what was the experience like?
Luckily not, because If I do, I will spend my saves to own one. I know that is not a fast car, but who cares?
What's something 80s or 90s cars had that you wish was still available in modern models?
Easy to say… the smell.
What other cars from the 80s or 90s could have a modern design?
Oh man! … with more free time… I would like to redesign the Countach, F40, Mc F1, 993, Bmw M3… The list will be endless…
How does one become a car designer?
This is a very long way… Starts when you are a kid. You must collect hundreds of car models, play with it for hours, during car travels with your family you must memorized all the brands, models that you will find during the way… read millions of car magazines, glue pictures from cars on your school folder, posters on the wall from your room, pray to Santa for a RC car / Scalextric every Christmas, etc… Also, if you draw something, it could be whatever you want, but always related with cars.
Also, you must play thousands of hours in Gran Turismo, (Playstation one, please) and pay attention to any car that you will find in the street.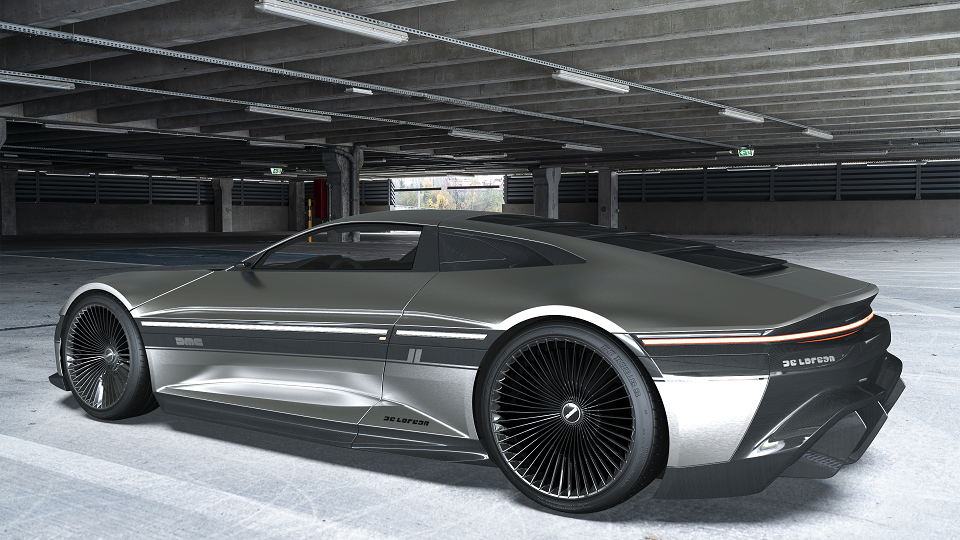 With all this, 95% of the job is done. Then, you must finish the University as an engineer, study a Master in transportation design and work as hell to be the best and find an Internship program in an automaker brand … almost done… 99%.
For the rest 1% you will have to keep thinking about cars 24 hours/day for the rest of your life.
If you want to be a car designer, I think that this is one way to become a good one.
Any tips on sources of inspiration?
Anything it could be your inspiration, you must compilate a lot of information everyday: blogs, pictures, trends, history, articles, works in 3D, Sketch techniques , Rendering, news… and then, when you will start to work, one algorithm from your brain will extract the idea that you are looking for.