Radical Sabbatical Festival Brings the 80s To Your Living Room
The beer virus is still with us, even as we make our way deeper into 2021. While there are already vaccines out there, there are still many pre-Covid activities that will have to wait at least until next year.
One of the things we miss most right now are music concerts and other fun, live events. But fear not, nostalgia lovers! Even during these troubled times, you get the opportunity to kick off 2021 with Radical Sabbatical, an '80s-themed virtual music festival!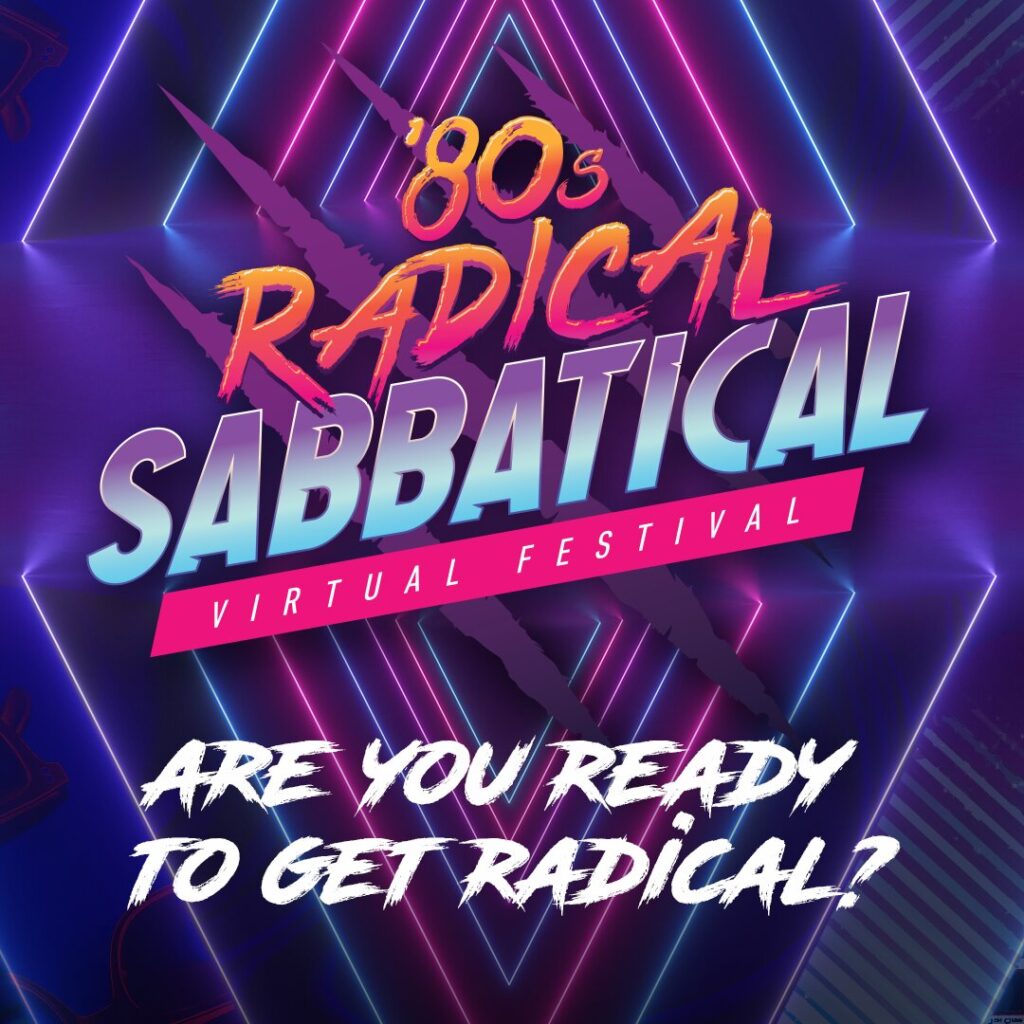 Awesome lineup
Scheduled for Saturday, Jan. 30, the 8-hour online event will start in the early afternoon and feature A-list musical performances. It will also include interactive demos like cooking and Mixology Madness segments, and an '80s aerobics class. There's also a costume contest with a prize of a trip for two, and a junior costume contest to win the coveted '80s American Girl Doll, as well as additional giveaways, trivia and more. 
Highlights include appearances by:
Additional performances include Ray Parker Jr. (of Ghostbusters Fame), Jessie's Girl, The World's Greatest '80s Band, Songwriter Jim Peterik and Jefferson Starship's Cathy Richardson, and singer/songwriter and "The Voice" contestant Moriah Formica. Claudia Wells of "Back to the Future" fame and legendary rock and roll photographer Mark Weiss, will also make live appearances. Last but not least, Resurrection, a Journey Tribute Band, and New York Rockers, SuperSonicBlonde, will also take the stage.
Where and how much?
Tickets are available now at 80sRadSab.com, and are $99.80 per household for an all-day pass that includes access to all concerts and activities.
In addition to the all-day access pass, there are special add-ons for extra price. These include receiving a live-video call from Sebastian Bach, or a copy of "The Decade that Rocked," signed by legendary photographer, Mark Weiss. There are also culinary focused add-ons, such as a collection of four bottles of wine, as well as the "Back to the Future Cookbook" featuring recipes from the '80s and the '50s, or the Mixology Mavens, a four themed recipes and ingredients kit for 16 craft cocktails.
The brainchild of two small business owners
The Radical Sabbatical festival is the brainchild of Claire Young and Caroline Connelly, both huge 80s fans. Young and Connelly own a small live event business, which puts them in the rare position of combining what they love with what they do for a living.
"With so many in-person concerts being canceled, we wanted to help people connect over their shared love of the '80s. We also want to usher in a new year with this ultimate throwback to one of the best decades," said Claire Young "Whether you're still rocking a perm, or just someone who loves good music and live entertainment, we guarantee there will be something for everyone at this event."